September 19, 2017 Filed in:
Decorex
Two more new rugs designs, Glimmer and Leaf Tint, launching this week at Decorex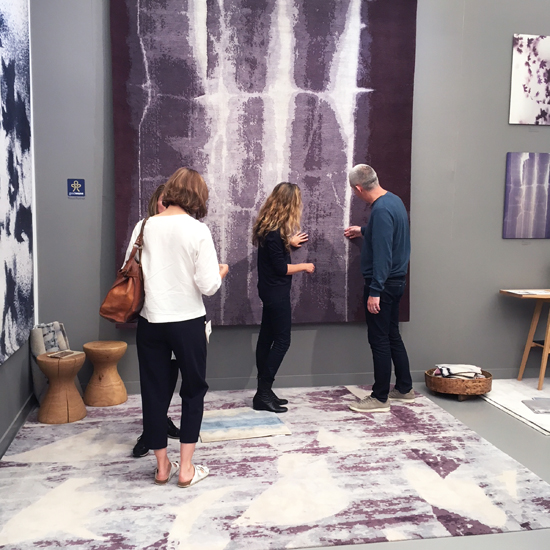 Excited to launch our new 'Surface' collection, inspired by the patterns and textures that
form on the everyday surfaces around us. Shown here is our new 'Smudge' rug,
one of four new designs. The inspiration photo behind each rug can also be seen printed
on metal. Big thanks to Benchmark for the loan of their beautiful console.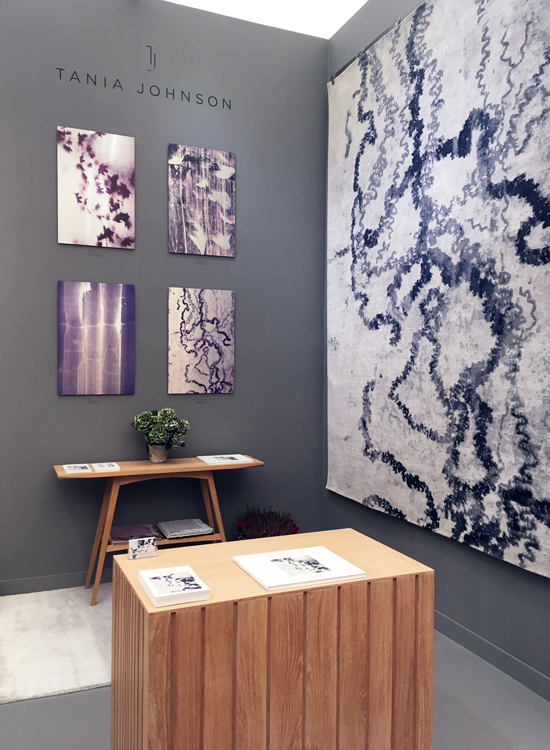 Our new Flutter rug, launching at Decorex on Sunday, is meticulously hand knotted in
wool and silk